Activities/Initiatives
Sticker Shock Campaign
Designed to reach adults who might purchase alcohol legally and provide it to minors. Sticker warnings about the penalties for furnishing alcohol to minors are placed on all multi-packs of beer, wine coolers, and other alcohol products that might appeal to underage drinkers. A partnership at multiple levels: family, retailers, law enforcement with the goal of raising public awareness about underage drinking and strengthening the deterrent effect of the law against providing alcohol to minors.
Take it to the Box Messaging Campaign
Messaging designed to raise awareness keeps medication and substances out of the reach of those for whom it was not intended. Take it to the Box addresses safe use, safe storage and safe disposal of prescription medication including cannabis.
Visit: https://www.wnycdc.com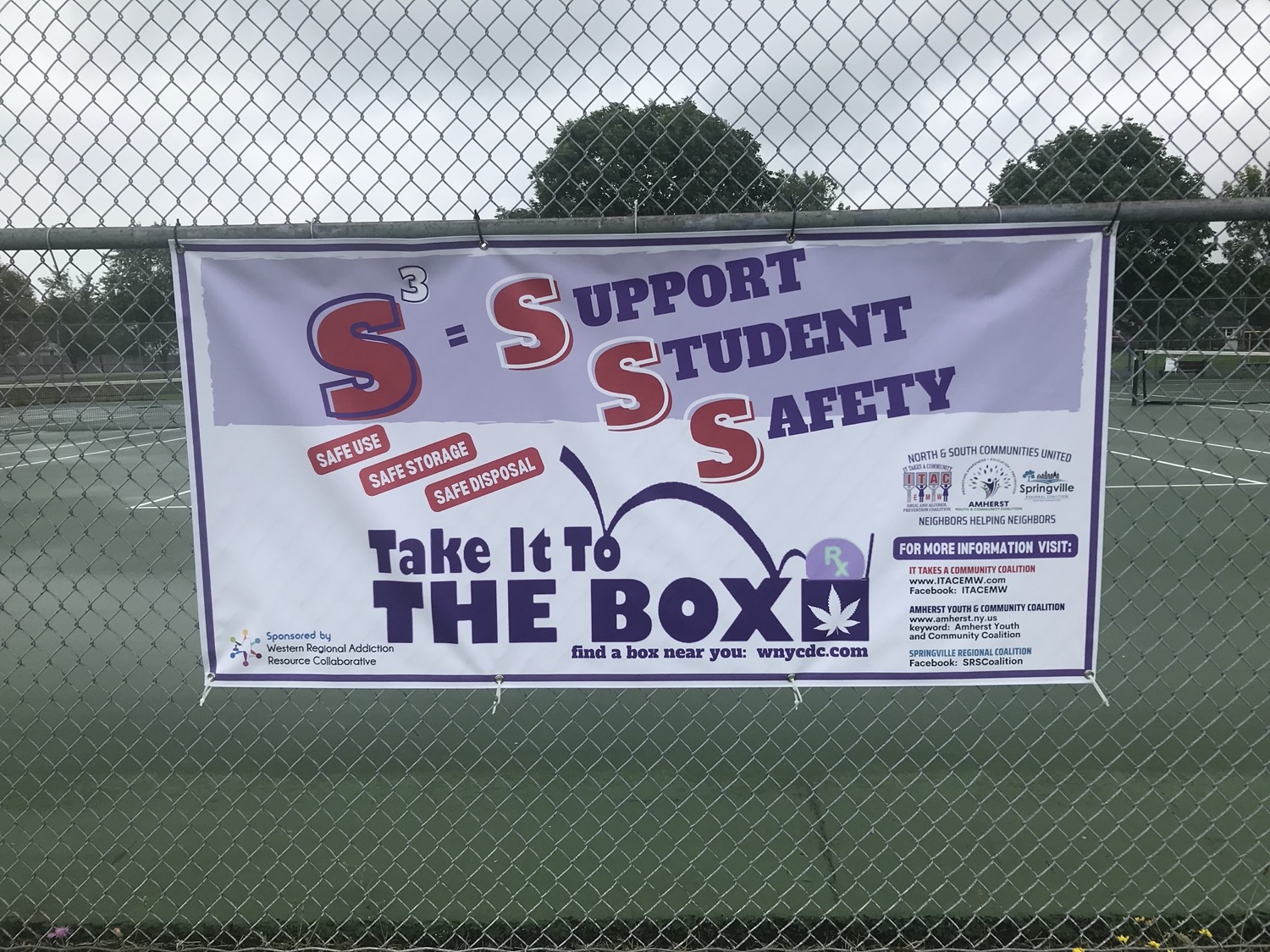 Information for parents/caregivers about alcohol, tobacco, cannabis, and other drugs. Resources are provided to enable parents/caregivers to recognize signs of possible substance use and/or involvement in unhealthy behaviors. Adults are encouraged to have open discussions with their children at developmentally appropriate levels, and strategies are offered for starting the conversation about healthy decision-making when faced with difficult situations, including substance use.
Visit: https://www.talkitover.org
Prom & Graduation Awareness Campaign
A seasonal awareness campaign intended to highlight safety guidelines for hotels and limousine companies. A listing of prom dates and locations is sent to area high school principals, hotels, limousine companies and law enforcement.
Drug Take Back Day
The National Prescription Drug Take Back Day aims to provide a safe, convenient, and responsible means of disposing of prescription drugs, while also educating the general public about the potential for abuse of medications.
Search Institute has identified 40 positive supports and strengths that young people need to succeed. Half of the assets focus on the relationships and opportunities they need in their families, schools, and communities (external assets). The remaining assets focus on the social-emotional strengths, values, and commitments that are nurtured within young people (internal assets).
Parent Programs / Presentations
Public school districts require parent/guardian attendance at an informational session addressing the dangers of underage drinking, tobacco, vaping, marijuana and other drug use before their child(ren) can attend school events such as homecoming and senior proms.
By requiring such training, districts can reach the vast majority of parents/guardians with the most current information, creating a large base of common, up-to-date knowledge regarding risks, potential consequences, and protective factors.
Amherst Teen Idol Event
A positive alternative youth activity focused on promoting healthy behaviors, leadership and engagement in the community. This youth event for vocalists ages 12-20 encourages the development of self-esteem, self-confidence and allows participants the ability to showcase their individual talent.
Town Hall Meetings
Town Hall Meetings are held to increase awareness of the prevalence and risks of underage drinking and substance use, as well as equip parents/caregivers and other members of the community with knowledge, skills, and confidence to talk to their youth about prevention. Survey data specific to the Town of Amherst reflecting adolescent self-reported use, their perceptions of harm, beliefs of acceptance of substances by peers and adults, as well as the relative ease with which to access alcohol, tobacco, vape products, cannabis and other drugs are also shared. Strategies to support positive youth development and take meaningful action to effectuate change are highlighted.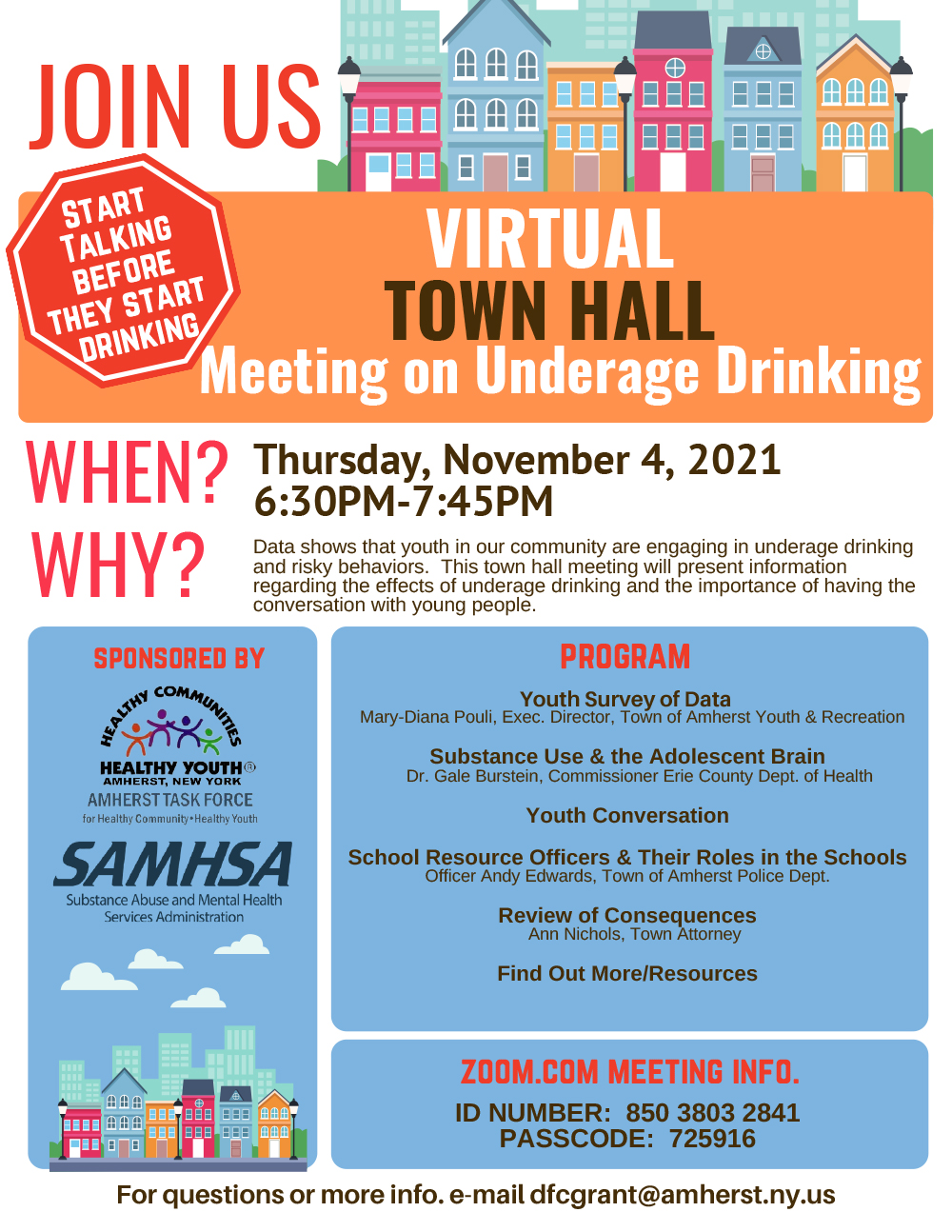 Party Patrols
The Party Patrol Campaign is an effort by law enforcement to draw awareness to the prevalence of underage drinking, binge drinking, and other drug use drug use.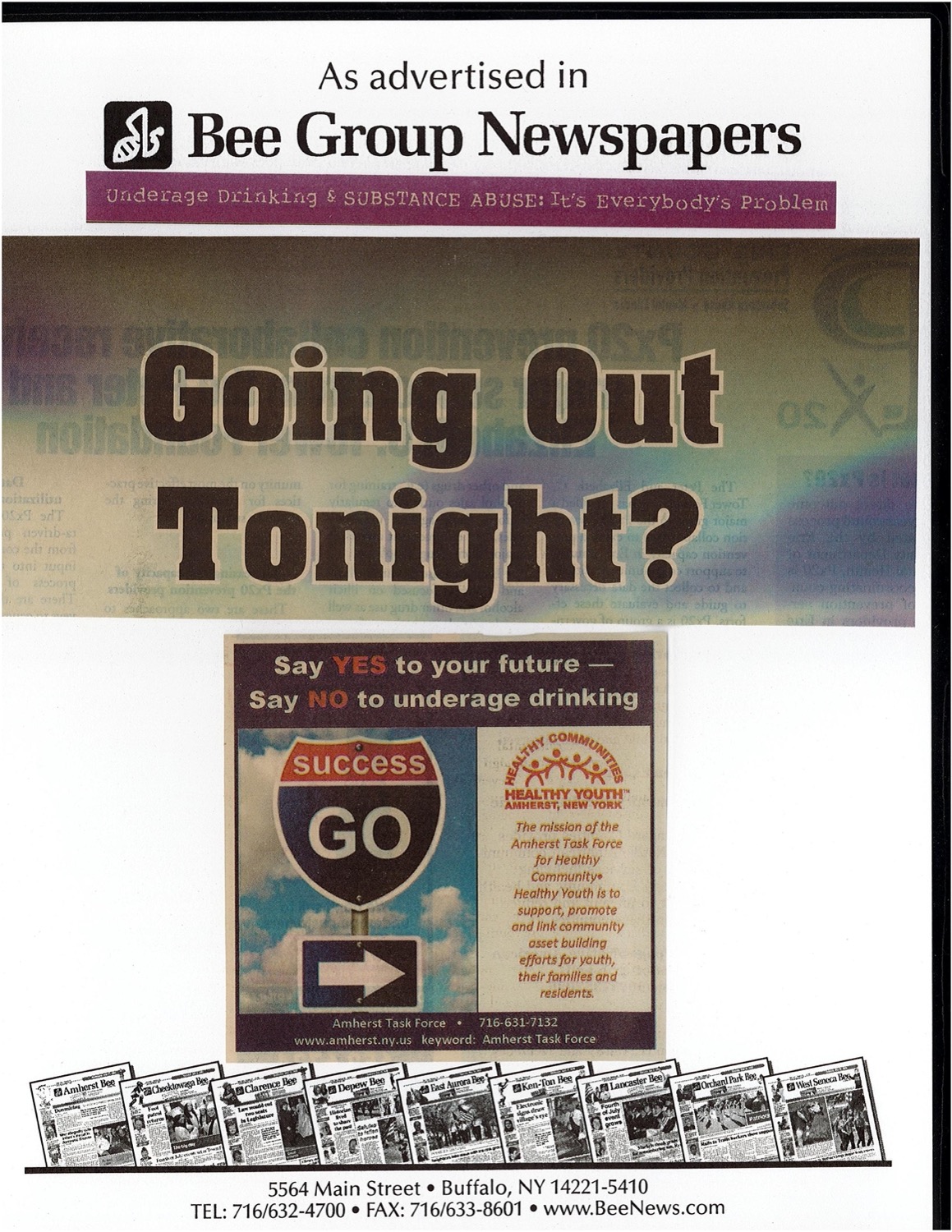 Conferences & Trainings -
DFC Conferences / Local, State & National
Youth Leadership Summit
The Youth Leadership Summit provides youth and adults with an opportunity to learn about meaningful youth engagement and walk away with useful tools to bring back to Coalition members. The techniques are designed to empower youth and foster the development of leadership skills. The importance of including youth voices in programs to reduce substance use and promote healthy life choices are addressed.